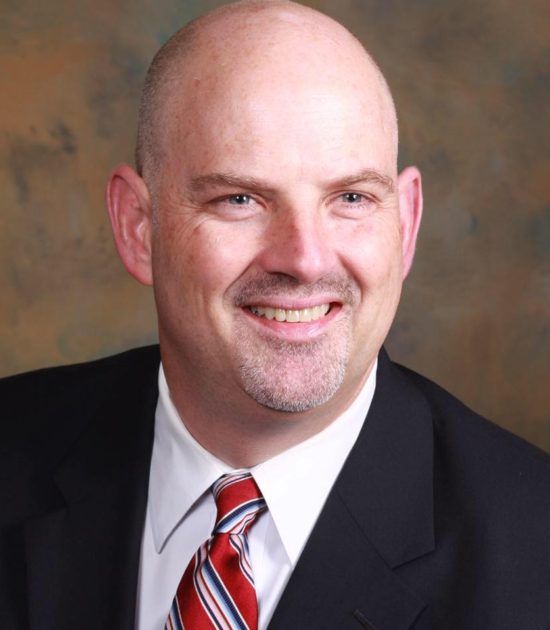 Mario J. Zappia, Attorney at Law
Attorney Mario J. Zappia has been a lifelong resident of Indiana and has been practicing law in the South Bend, Indiana area for over 27 years.
St. Joseph County Bar Association

Member since 1990
Board of governors 1995 to present
President September 2001 to June 2003
Current Treasurer 
Former Committee Chair of Family Law Committee

Certified Family Law Specialist – Family Law Certification Board
Registered Domestic Relations Mediator

During his time as Attorney for the St. Joseph County Solid Waste Management District from 1991-2016, Mario J. Zappia helped implement  St. Joseph County Solid Waste Management District since 1991 where he helped implement a county wide recycling program.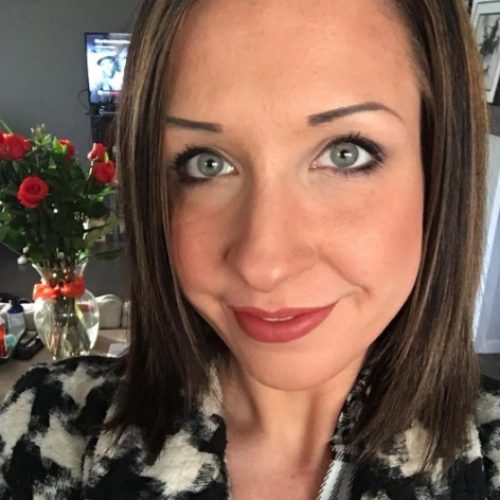 Jessica Ribaudo, Paralegal
Jessica has worked with Mario since 2016.
Long before joining the Mario J. Zappia Law Office, Jessica's very first job was working for the St. Joseph County Clerk's Office as a filing clerk, working summers during high school and college. Since that time, she has put her organizational and administrative talents to use as a Paralegal

Jessica is the mother of two children, Serafina age 12, and Vincenzo, age 1. You may have seen one or both of them around the office. Serafina is on the autism spectrum and has given Jessica the drive to understand and help people and their families who live with autism and varying other abilities. Having spent considerable time at South Bend's Sonya Ansari Center for Autism when Serafina attended their adolescent program, Jessica was pleased to connect with the staff and other families. She found the common goal for staff and families alike was to enrich the lives of autistic adolescents, and to celebrate their differences.  Jessica continues to bring that outlook on disability to work with her every day when working with families touched by autism and other neuro-atypical abilities.
A divorce can be as simple as two people separating their furniture and dividing their bills to a complex mix of assets, high income and business interests. Through my many years of experience I can help you understand your divorce through the entire process and help you achieve the best possible outcome. I have teamed up with many professionals in the community such as CPAs, Psychologists and financial advisors to help provide the best possible outcomes for my clients. My job is not complete when your divorce is finalized. I am here to provide you with guidance for financial and estate planning to complete the process.
Divorce
Custody
Child support
Parenting Time
Property division
Temporary Spousal Maintenance
Rehabilitative Maintenance
Wills – If you do not have a will the laws of the State of Indiana tell you how your estate is distributed. Your estate will most likely not be distributed the way you want it be distributed. You also are not able to choose who will be appointed as a guardian to take of your children.
Power of Attorney – A Power of Attorney is a document which allows you to appoint who will take of your financial affairs and even make medical decisions for you when you are not able to.
Living Will – If you become terminally ill this document is your declaration indicating that you do or do not want life prolonging procedures to be performed.
Appointment of Healthcare Representative – You are able to appoint another person to make your medical decisions on your behalf when you become unable to make decisions for yourself.
Going through a divorce is one of the most challenging times in one's life. It can be very confusing and complicated. Often, crucial decisions need to be made regarding your future and your children's future. Mediation can make divorce more efficient and less stressful by reducing the financial burden and keeping the case out of litigation. It also lets you be in control of the outcome. Choosing mediation over litigation will also reduce the emotional strain on children during an already stressful time, As a mediator I utilize my 24 years of family law experience to resolve your disputes without court intervention.
Adult – When an adult becomes incompetent and their treating physician has indicated they are not able to take care of themselves physically and/or financially a guardian needs to be appointed.
Minor – A minor needs a guardianship when both parents have died or neither natural parent is capable of taking care of their child(ren). Unlike adoption, which grants permanent rights, a guardianship will terminate when the child turns 18 years old. When a guardianship is needed for your family, I can guide you through the process.
Adoption is a process that transfers permanent rights from the biological parent/parents to the adoptive parent/ parents. Whether you are a step-parent wanting to adopt your step-child(ren), a family member wanting to adopt another's child(ren) or considering a private adoption, I can guide you through the legal process. Adoptions are the most rewarding part of my job.
In a time where one out of every 68 children is diagnosed with an Autism Spectrum Disorder (ASD), it is very likely that you or someone you care about is facing a challenge stemming from Autism. Whether you are an adult with an ASD and need legal guidance on financial self advocacy for your future, or you are the parent of a child with an ASD going through a divorce, Mario can help guide you through your options.
Having a child with an ASD can make the sometimes already difficult process of divorce even more complex. Differing opinions on education, therapy, parenting time, and medical treatments can put parents at odds. Mario will work with you to help design specific parenting plans that will legally spell out all the details, so you can co-parent amicably.
Guardianships –
Legally, once a person reaches the age of 18, they are exclusively responsible for their healthcare and financial decisions and responsibilities. ASDs can complicate things, as many times there has been extensive medical and financial decision making done by the parents. A Guardianship can help. A Guardianship legalizes the parent or caretaker as a person with whom all contracts and medical decisions are made.
Power of Attorney-
A high functioning adult with an ASD may be quite capable of living an independent life in most aspects. High functioning adults may choose to consent to a Power of Attorney as a way to integrate their parent into their decision making process with respect to finances and healthcare, while still maintaining a high level of independence.
As of June 25, 2014 Indiana gave same-sex couples the freedom to marry. Same-sex couples have been afforded the same benefits and legal protection as all married couples. The right to marry also brings challenges. While same-sex marriages face many of the same challenges as traditional marriages such as divorce, child custody and estate planning, additional challenges are placed on gay and lesbian couples. These additional hurdles include second-parent adoption and discrimination. Gay and lesbian couples who choose to marry have the same goals as traditional marriages but oftentimes have many more needs. I will provide expert service to your family's needs.
"A Child in Need of Services" or CHINS for short, is a child under the age of eighteen who is neglected or abused, and who is not getting care or treatment that the child needs.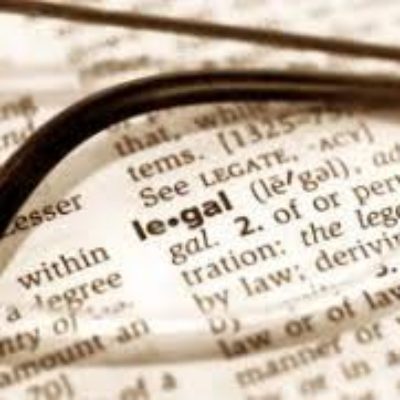 During the course of an attorney/client relationship, there may be certain terminology within correspondence or documents that you don't recognize. The glossary below contains some of the most common terms you may encounter during the course of your legal proceedings. If you receive documents from our office and still have questions about legal terms within, please contact our office. 
Affidavit – A written statement of facts made under oath and signed before a notary public.

A.D.R. – Alternative Dispute Resolution. Settlement techniques used to resolve a case without a trial.

Alimony – See: Rehabilitative Maintenance

Alimony pendent lite- A temporary order of court that provides support for one spouse and/or children while the divorce is in progress.

Annulment – Also called a "declaration of Invalidity", this is a lawsuit or legal action that results in the court's judgment that a marriage never existed on the grounds that the marriage is not, or never was, legally valid.

Appeal – A legal procedure in which the losing party of a divorce asks that  higher court re-evaluate the decision of the lower court.

Change of Venue or Change of Judge – A request to transfer the case to a different court for reasons of convenience or bias.

Child support – Financial support for a child (not taxable to the recipient or deductible to the payor spouse).

Community property – Generally, property acquired during a marriage as a result of the parties' work and effort. Applied in states known as community-property states.

Contempt of court –  The willful and intentional failure to comply with a court order, judgment, or decree by a party to the action, which may be punishable in a variety of ways.

Court order –  A written document issued by a court, which becomes effective only when signed by a judge.

Custody – The legal right and responsibility awarded by a court for the care, possession, and rearing of a child. Distinctions are sometimes made between legal custody, which relates to decision making responsibility, and physical custody, which relates to residence or physical access.

Deposition –  Used to question the opposing spouse or another possible witness in a court case (including a divorce) and gather information about that person' knowledge, a deposition is the formal testimony of a witness made out-of-court and under oath and recorded by a stenographer.

Discovery – The legal process of obtaining important information, such as financial statements, during a divorce or other court case. Spouses use it to gather information from each other or from other sources such as employers and banks. Discovery can also be used after divorce to collect relevant facts about a person's current income and expenses as necessary to adjust child support and maintenance. 

Emancipation –  The point at which a child may be treated as an adult and in some states when the duty to support may terminate. In Indiana the age is 19, however it could be earlier depending on certain circumstances.

Evidence –  Documents, testimony, or other demonstrative material offered to the court to prove or disprove allegations.

Guardian ad litem (GAL) –  A lawyer or mental health professional appointed by the court to represent the children.

Hearing: Any proceeding before the court for the purpose of resolving disputed issues through presentation of testimony, offers of proof, and argument.

Hold-harmless –  A situation in which one spouse assumes liability for a debt or other obligation and promises to protect the other spouse from any loss or expense in connection with it.

Indemnification – The promise to reimburse another person in case of an anticipated loss; the same as hold-harmless.
Interrogatories – A series of written questions served on the opposing party to discover certain facts regarding the disputed issues in a matrimonial proceeding. The answer to interrogatories must be under oath and served within a prescribed time.

Joint Legal Custody – A legal arrangement in which parents have joint decision making power regarding a minor child's education, religious teachings, and medical care. Joint custody requires the parents to consult with each other and attempt to reach agreement before making important decisions regarding the child.

Legal Separation  – A legal action, leading to a judgment or decree of legal separation, that is similar to a divorce or dissolution of marriage suit, but a legal separation does not terminate the parties' marital status. In a legal separation action a court can order the same relief to the parties as in a divorce including a division of the parties' assets, responsibility for the parties/ liabilities, spousal support, child custody, parenting time rights, child support, or other relief available in a divorce or dissolution of marriage.

Marital property –  Accumulated income and property acquired by spouses, subject to certain exclusions in some states.

Marital settlement agreement –  The parties' settlement is reduced to a written document or orally placed on the record in open court. This agreement also may be called a property settlement agreement or separation agreement.

Mediation – A process by which a neutral third party facilitates negotiations between the parties. The mediator generally has no decision-making authority.

Motion –  A written application to the court for some particular relief, such as temporary support, injunction, or attorney's or expert's fees.

Motion to modify – A party's formal written request to the court to change a prior order regarding custody, child support, alimony, or any other order that the court may change by law.

Notice of hearing –  A paper that is served on the opposing lawyer or spouse listing the date and place of a hearing and the motion or motions that will be heard by the court.

Prenuptial Agreement – Also called a premarital agreement, is a contract between persons who intend to marry that defines the respective parties' rights and responsibilities if they subsequently divorce. These agreements usually serve to limit a spouse's right to premarital property, the proceeds of premarital property, spousal support or maintenance, and inheritance in the event of divorce. A prenuptial agreement will not impact issues regarding child custody, parenting time, or child support.

Qualified Domestic Relations Order (QDRO) – A Qualified Domestic Relations Order is typically a court order granting one spouse an interest in the other spouse's retirement account as part of the distribution of assets following a divorce or legal separation. A QDRO can provide for an interest in a pension plan or another type of retirement account, such as a 401(k) account. A QDRO must be reviewed and approved by the retirement plan in order to be qualified. A QDRO may also direct payment for child support or spousal support under certain circumstances.

Quit Claim Deed – A Quit Claim Deed is a document that transfers the legal claim or title to real property. Usually it involves transferring the interest in a home from two individuals or a marital community to one spouse.

Rehabilitative Maintenance – Also called "maintenance" or "spousal support", it is the financial support payments made by one spouse to the other. These payments  are generally made on a monthly basis and they can last for just a few months or for a person's lifetime.

Request for Production of documents –  A series of written requests served on the other party seeking the production of documents, such as financial records. Responses must be provided within a fixed time.

Retainer – A fee paid to an attorney in advance in anticipation of a need for future services, as in a divorce. The attorney will bill against the retainer for work performed.

Settlement Conference – A settlement conference is a meeting for the parties, and their attorneys if they have attorneys, to discuss possible settlement of their case. Many courts require the parties to participate in a settlement conference or mediation before their case goes to trial.

Stipulation- An agreement between the parties or their counsel.  

Subpoena- A document served on a party or witness requiring appearance in court. Failure to comply with the subpoena could result in punishment by the court. A subpoena duces tecum is a subpoena requesting documents.

Temporary Spousal Maintenance – A specific type of spousal support,. meant to maintain the supported spouse " in a manner not overly disproportionate to that enjoyed during the marriage" for either a fixed or indefinite period of time while the divorce is pending.

Trial- A formal court hearing to decide disputed issues raised by the pleadings.

Withdrawal – A withdrawal is an attorney's formal withdrawal from representing a party in a case.
FAQ
Frequently Asked Questions
A: There are so many potential pitfalls that an attorney is necessary when you are going through a divorce.

If you have real estate and it is titled in both names, is one person going to keep the residence? Do you need a Quit Claim Deed to transfer ownership? How about the mortgage? Is someone going to refinance or will both parties be obligated on the mortgage for an indefinite period of time? When you have retirement accounts, certain state and federal laws come into play regarding the division and/or distribution of retirement accounts. If you have children, the attorney can help guide you through an effective parenting plan, and deal with issues of tax exemptions, extra curricular activities, health insurance and uninsured health care expenses.

The bottom line is there are so many issues that most people will not think of that are important during a divorce. I have run into too many situations where I am asked to fix the problems that people encountered when they attempted to dissolve their marriage without attorneys.

A: I have over 25 years of experience as an attorney and in the consultation, I will be providing you with my advice, which is based on all those years of experience.

A: First of all, there are two types of custody; Legal and physical. Physical custody is where the child(ren) primarily reside. True joint physical custody means the child(ren) reside with each parent half of the time. Legal custody is the decisions regarding major medical, educational and religion. Joint legal custody gives input by both parents to those decisions.

A: The basic answer is at age 19. However, it is possible to terminate child support prior to age 19 by emancipation. A child may also be emancipated if they get married or join the military. In contrast, a child support obligation may continue past age 19 if a child is incapacitated. In this instance, the child support could continue indefinitely. This is a very fact sensitive area and you should contact an attorney to discuss more details.
Before Contacting Us
Transmission of information from this site is not intended to create, and receipt does not constitute, an attorney/client relationship between any of the lawyers of Mario J. Zappia and the reader. Interacting with Mario J. Zappia by reading this web site or sending e-mail messages or questions throughout web site does not create an attorney/client relationship. An attorney/client relationship can only be created after we meet with you in person and enter into a written agreement concerning representing you in your certain case.
Let's Get Social- Facebook Live Feed