When it comes to custody and divorce, Indiana follows a guideline of parenting time recommendations. Despite some misconceptions, Mom is not given an automatic arbitrary preference over Dad. The Indiana Parenting Time Guidelines state that children need ample time with both parents in order to thrive.  The concept implemented in these guidelines adheres to the idea that BOTH  parents should have a base of minimum time with which they are entitled to spend with their children. This concept is not a limitation, rather, it is a base from which to start.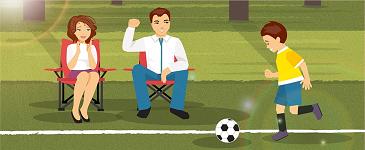 As implied by the name, the parenting time guidelines are just that – guidelines. Maintaining flexibility within parenting time schedules is vital to it's success. Going into a co-parenting relationship with rigid demands  puts the focus on entitlement between adults and takes it off of what matters most – the children.
The beginning of a newly divided home can feel chaotic, causing us and our children to crave structure and order. Parenting time schedules can provide that desired structure, for at least one facet of life, for parents and children.
As time passes, and the dynamic of the co-parenting relationship forms, perhaps the rigidity of the parenting time schedule can be softened.