Court is not an every day occasion for most people. The lack of familiarity with this setting brings the common question, "What should I wear?". As a rule of thumb, we always tell clients to dress like they were going to church or to an office job interview. Though it may seem harmless, a person who works in hard labor, for example, may be inclined to go straight from work to their hearing. After all, their time is valuable and missing work is not a luxury everyone can afford. However, appearing before the judge with an unpolished appearance can be construed as disrespectful. Making sure you appear neat and put together is the best policy.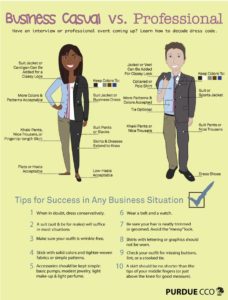 The St. Joseph County Local Rules, a handbook of code and conduct adopted by the St. Joseph County Court system, specifically touches upon the dress code of both attorneys and clients. The Local Rules directly prohibit the following items that the Court has deemed inappropriate inside the Courtroom:
Hats or caps
Outerwear, including overcoats and jackets.
Clothing which exposes the midriff
Shorts
Tank tops and any other sleeveless shirts
Flip-flops
Beyond those direct prohibitions, maintaining a clean, conservative and considerate appearance is key. Make sure your nails are clean and your hair is neat and combed. Pants should be clean, wrinkle-free and hole-free, with an appropriate belt. Avoid jeans and large belt buckles. Shirts should be clean and pressed. Avoid anything flashy, revealing, or offensive. Dresses and skirts should be modest and tasteful.
In doing some research online on appropriate Court attire, you're likely to come across articles that suggest wearing certain colors psychologically invoke certain moods. However, just because purple is known as a "power color", that does not mean showing up to Court in a bright purple suit is a wise idea. When in doubt, don't overthink it and stick with the classics.